O RATO DO CAMPO E O RATO DA CIDADE
[THE COUNTRY MOUSE AND THE CITY MOUSE]

Publisher: Zero a Oito Editora, Portugal
Publication Date: May 2015


The Classic tale. Country mouse decides to visit his friend
who lives in the city, an adventure awaits for him...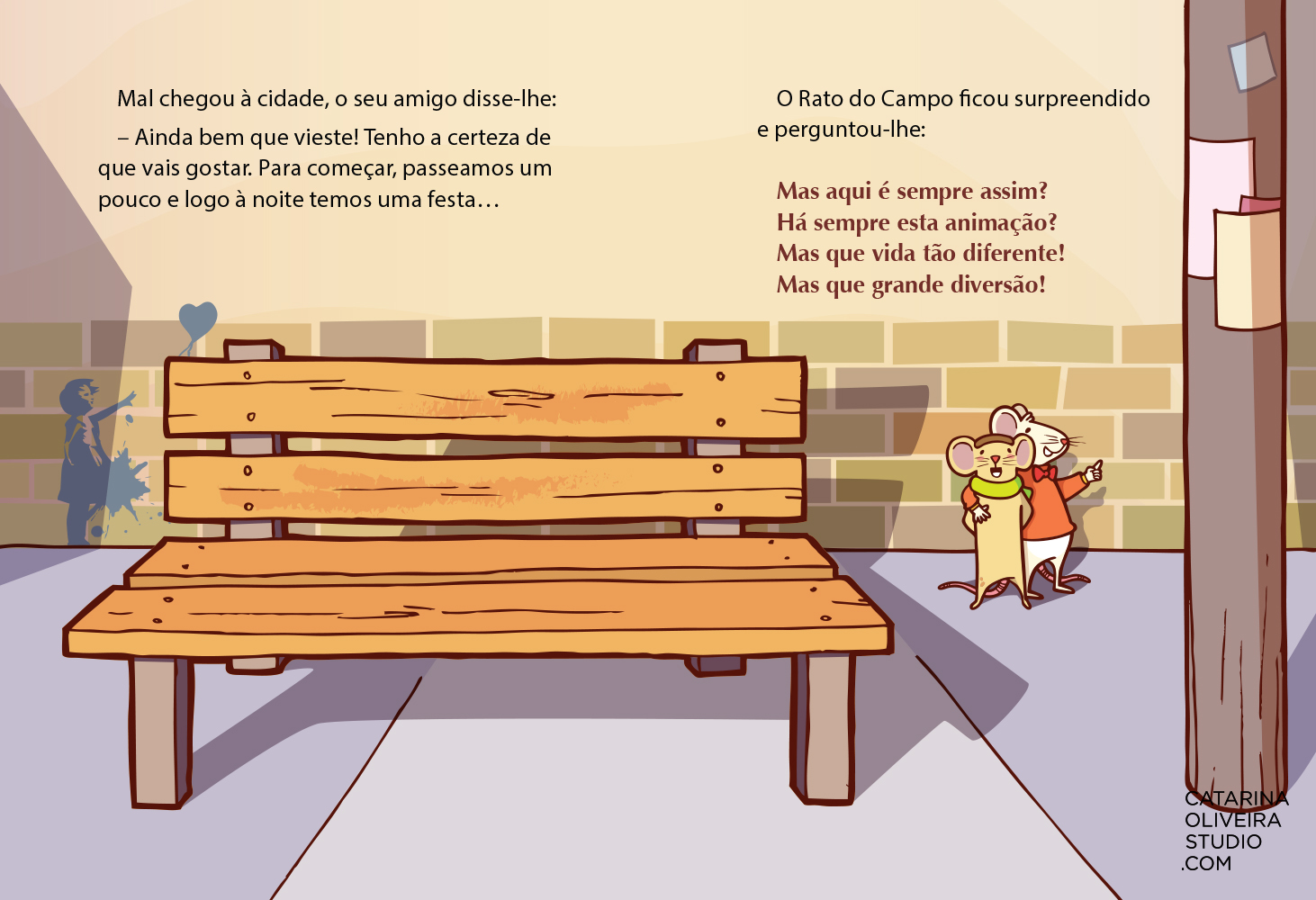 All content © 2020 Catarina Oliveira. All rights reserved.